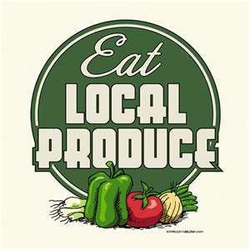 Thank you for another amazing season.
Our markets are now closed for the year.
See you again in 2014!
May ~ October
Saturday's
East Tawas 8 am to 1 pm
Wednesday's
Au Sable/Oscoda 9 am to 2 pm


---
Consider becoming a vendor with us!
We are proud to say that we have more shoppers than ANY other market in the region. Try us out, you'll be pleased and it will be worth your effort. $$

DO YOU GROW?
asparagus, lettuce, potatoes, rhubarb, eggplant, blueberries, pears, carrots, turnips, beets, herbs, tomatoes, peppers, flowers, corn, garlic, zucchini, onions, peas, raspberries, strawberries, apples ...

DO YOU BAKE

cookies, brownies, muffins, breads ...

DO YOU HAVE

eggs, maple syrup, honey, jams, jellies ...



Where to find us
Wednesday's: 9 am - 2 pm
Au Sable Shoreline Park/Chamber of Commerce which is just South of the bridge in Oscoda.

Saturday's: 8 am - 1 pm
Downtown East Tawas, one block off US-23 at the corner of Sawyer and W. Westover
(Christ Episcopal Church parking lot). 202 W. Westover Street.

buy fresh...buy local
for more info call us at 989.362.3531